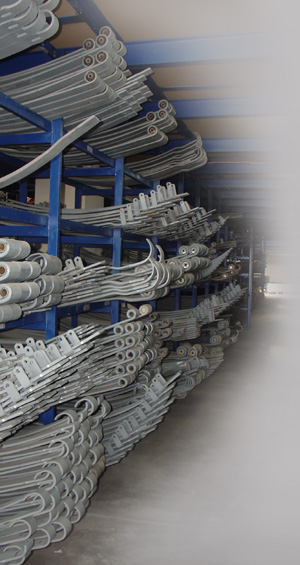 Leaf Springs
Leaf springs, parabolic and multi, is our main trading activity. Our product variety covers all the types of trucks (MERCEDES, MAN, VOLVO, SCANIA, DAF), trailers and axle systems like BPW, SAF, ROR, KASSBOHRER and ACKERMAN.
Recently, our range of products has been widen and embodies light vehicle leaf springs (TOYOTA, MITSUBISHI, NISSAN, MAZDA etc).
Disposing:
600 tons stock certified with TS16949 quality standards.
2000 different types of leaf springs,
all the leaf springs accessories such as bushes, central bolts,  U bolts, rubber pads et
we can cover every single need in the heavy duty suspension sector.
Furthermore, our technical knowledge and our continuous awareness for the new types of commercial vehicles give us a competitive advantage in the suspension market.